You Want get Rare Items? Easy just Follow This Trick.
No Video Just Tutor With Text Because Video Decrease Kuota.

IMPORTANT

If You get Banned You Can Unbanned HERE If You Need More Coins You Can Get Unlimited Coins HERE


REQUIRED

Cheat Engine HERE


NOTE :

Must Have Sombrero hat


CHEAT STICK RUN TEAMS SKIN
-Open CE -Open Stick Run -Select Proces
-4Bytes To String/Text -Enable Speedhak "

0.005

"
-Scan "

sombrero

" -Drag All Code -Change To "

stickrunteam

" -Open Items (Wait 5-10 Second)
-Use Stick Run Teams Skin

-Click Singleplayer

-Then Fast Reload


CHEAT MASK FUUU MEME

-Open CE -Open Stick Run -Select Proces
-4Bytes To String/Text -Enable Speedhak "

0.005

"
-Scan "

sombrero

" -Drag All Code -Change To "

fuuu

" -Open Items (Wait 5-10 Second)
-Use Hat/Mask

Fuu Meme

-Click Singleplayer

-Then Fast Reload


CHEAT HAT MONEY CAP
-Open CE -Open Stick Run -Select Proces
-4Bytes To String/Text -Enable Speedhak "

0.005

"
-Scan "

sombrero

" -Drag All Code -Change To "

moneycap

" -Open Items (Wait 5-10 Second)
-Use Hat/Mask

Moneycap

-Click Singleplayer

-Then Fast Reload


CHEAT LOL FACE

-Open CE -Open Stick Run -Select Proces
-4Bytes To String/Text -Enable Speedhak "

0.005

"
-Scan "

sombrero

" -Drag All Code -Change To "

lolface

" -Open Items (Wait 5-10 Second)
-Use Hat/Mask

lolface

-Click Singleplayer

-Then Fast Reload


CHEAT MASK ANON

-Open CE -Open Stick Run -Select Proces
-4Bytes To String/Text -Enable Speedhak "

0.005

"
-Scan "

sombrero

" -Drag All Code -Change To "

anon

" -Open Items (Wait 5-10 Second)
-Use Hat/Mask

Anon

-Click Singleplayer

-Then Fast Reload


CHEAT MASK TROLL FACE (MEME)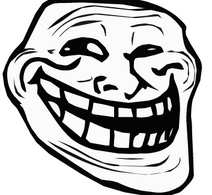 Troll Face

-Open CE -Open Stick Run -Select Proces
-4Bytes To String/Text -Enable Speedhak "

0.005

"
-Scan "

sombrero

" -Drag All Code -Change To "

trollface

" -Open Items (Wait 5-10 Second)
-Use Hat/Mask

TrollFace

-Click Singleplayer

-Then Fast Reload


CHEAT RAINBOW SKIN

-Open CE -Open Stick Run -Select Proces
-4Bytes To String/Text -Enable Speedhak "

0.005

"
-Scan "

sombrero

" -Drag All Code -Change To "

rainbow

" -Open Items (Wait 5-10 Second)
-Use Skin

Rainbow

-Click Singleplayer

-Then Fast Reload


CHEAT DIAMOND SKIN
-Open CE -Open Stick Run -Select Proces
-4Bytes To String/Text -Enable Speedhak "

0.005

"
-Scan "

sombrero

" -Drag All Code -Change To "

diamond

" -Open Items (Wait 5-10 Second)
-Use Skin

Diamond

-Click Singleplayer

-Then Fast Reload


OR USE THIS TRICK (REQUIRED 50 COINS)




Boxhead
STEP 1


-Open CE -Open Stick Run -4bytes to String -Example You Want hack

vip

-Scan "

vip

" -Drag All Code And Change To "

boxhead

" cost 50 coins -Open Shop Buy Boxhead With Image Vip Skin (50 Coins) -Open Items Use Vip Skin
-And Play STEP2
-Open CE -Open Stick Run -4bytes to String -Example You Want hack

brocap

-Scan "

brocap

" -Drag All Code And Change To "

boxhead

" cost 50 coins -Open Shop Buy Boxhead With Image brocap (50 Coins) -Open Items Use Vip Skin
-And Play
-Trollface Scan

trollface

-Lolface Scan

lolface

-Boxhead Scan

boxhead

-Romanhat Scan

romanhat




SUBTITLE INDONESIAN IMPORTANT


Jika Mau Hack Item Misal Di Shop Tulisannya

Sombrero

Scan Aja Di String/Text

sombrero

Soalnya klo di Text Huruf Depannya harus Huruf KECIL.... Sombrero=sombrero VIP=vip

GOOD LUCK !!!!